TOP 5: The most exclusive night clubs in the world
---
The most exclusive night clubs in the world are some of the most luxurious and expensive spaces you will ever be in. Unfortunately, you may never be lucky enough to get into some of these places. All around the planet, unique entertainment spots offer limited access to establishments where some of the most high-profile artists and DJs perform.
The most expensive night clubs in Europe have been frequented by royalty and celebrities, and you will need an invite first. These establishments have a long-standing history with celebrities and elites of the world.
You may be wondering what it takes for a club to be on this list. The ability to get in determines exclusivity. This can be limited via membership restrictions or simply by very high prices and dress codes. For example, you cannot get into The Clubhouse in Buenos Aires unless a committee accepts your application as a member. 
The party spot is only open to a limited number of elite individuals from all over the world. This is just one example; there are dozens more all around the world with some outrageous entry requirements. For instance, in London, the Whites Gentleman's Club only allows a male membership.
This is a selection that cuts across the most exclusive night clubs for different reasons. The location of some of these clubs is a factor in their exclusivity, whereas the heritage and access requirements are the reason for others.
---
5. The Clubhouse (Buenos Aires)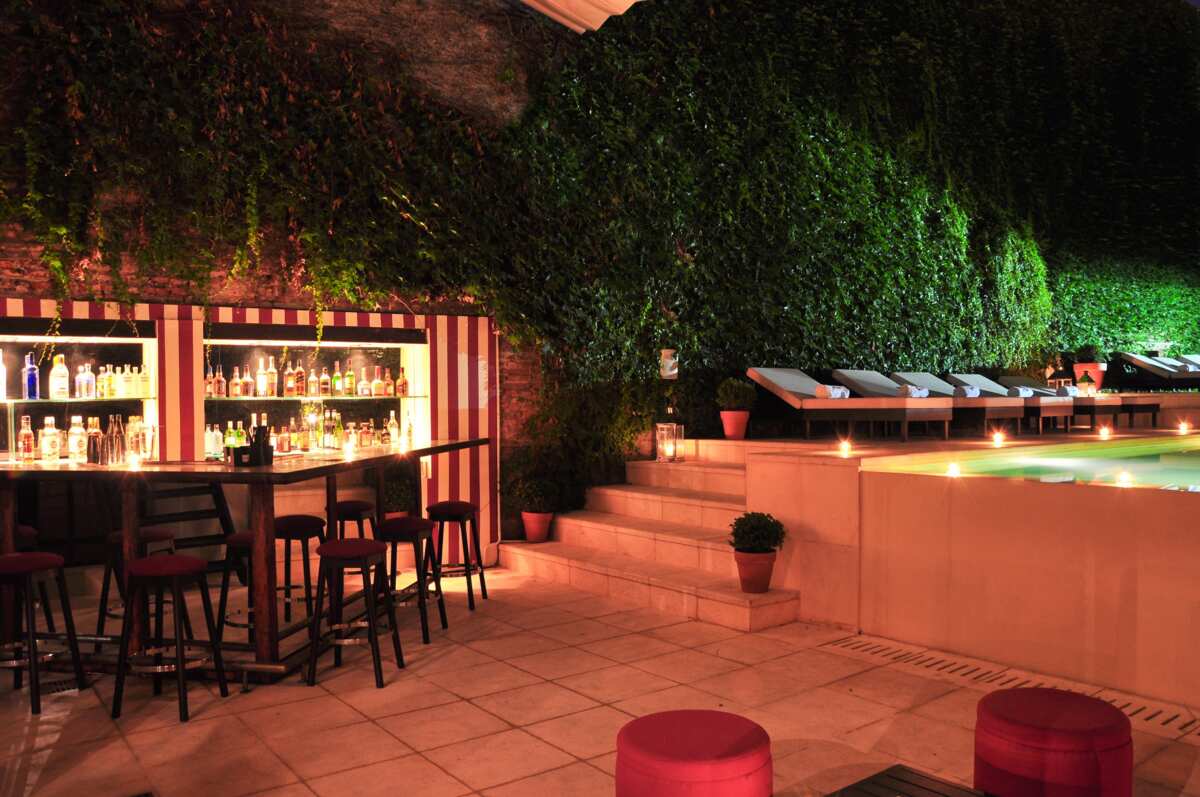 The most exclusive location in Argentina is based exclusively in Buenos Aires, the capital city of the South American tourist destination. The Clubhouse is a posh and decadent nightspot in the heart of the city. It has two bars serving the most expensive liquor from around the world.
You will love being a member as the club has a garden, a pool, and enough guest rooms to house the members at the establishment who would want to spend the night. Any tourist would love to have this in such an amazing city.
The DJs that play here are only found in international festivals, and frequent international flyers fly in for special shows.
How do you get in? You have to apply to join. After submitting your petition, a thorough background check is conducted on your financial capacity and more to determine whether you meet the threshold to join.
Acceptance rates are so low that the percentiles match some of the top universities around the world. Yes, people are applying to be allowed access to clubs.
---
4. Cavalli Club (Dubai)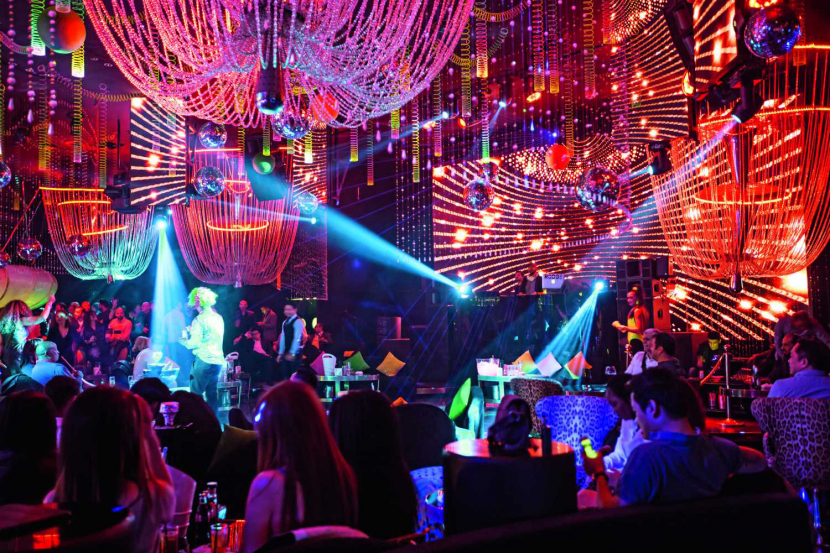 Do you ever wonder where the likes of Will Smith, Jennifer Lopez, and Paris Hilton party? Well, in Dubai, they all party at the same place, Cavalli Club.
In the heart of the Emirates, Dubai is a jewel tourist location. Everything is expensive.
Cavalli offers the exclusivity, decadence, and indulgence only celebrities and people with very deep pockets would care to engage. To get in, you need to make a reservation that costs $600, nonrefundable. The challenge is to get an open reservation at all.
As popular as Cavalli is and being in Dubai, its space is constantly fully booked by people from all over the world. You will be lucky to get a reservation unless you can pull some powerful strings.
Inside is a secret jazz club, secret because you cannot exactly find it right away, an ice bar, and top-rated restaurant.
Clients are required to adhere to a strict 'smart and elegant' dress code at all times within the establishment. A reflection of the kind of clientele they expect to host at Cavalli.
---
3. Berghain Nightclub (Germany)
Europe is the world's most popular destination for music tourism and festival travel. Naturally, their rich history gives them a lot of reason to celebrate.
In addition to numerous festivals and carnivals, the European party scene is pretty wild.
In the heart of Germany is one of the most exclusive and most luxurious nightclubs, Berghain Nightclub. It is known for its extremely strict door policy.
Only very few gain entry to Berghain. Some even queue for as long 3 hours only to be denied entry into this exclusive nightspot.
There is no specific dress code. If you are lucky enough to get in and pay the £12 entrance fee, you will enjoy a club garden, an ice cream bar, and amazing DJ performances.
It is located in Friedrichshain, Berlin right in the middle of an industrial estate. Its full capacity is about 1500.
The club also has a very grim and strict head doorman, Sven Marquardt who doubles up as a photographer. Some describe him as racist, xenophobic and discriminatory.
Naturally, you would ask, which is the largest nightclub in the world? Privilege Ibiza in Spain takes the title for the largest night club with a floor space able to accommodate 10,000 people at the same time. That is about six times more than the capacity Berghain Nightclub can accommodate.
---
2. Raffles (Chelsea)
Raffles is a unique and yet deserving entry in this list. In the past, when she was much younger, Queen Elizabeth II used to spend some time at Raffles.
Recently Prince Harry spent a large part of his controversial thirties at Raffles whenever he was away from his royal and military obligations.
As members of the English Royal Family frequent the establishment, you can reckon just how high profile it is. You can only get in via invitation.
Which is the hardest club to get into? Raffles. Requiring high security and located in the Royal Borough Kensington and Chelsea, this is not a place you will wander into.
Raffles features some of the most exotic entertainment from all around the world. Catering for a host of elite persons from all corners of the earth, this is naturally expected. Social media posts by celebrities able to get in show dancers with fire and numerous other amusements.
Som the drinks sold at the club cost as much as £25,000. This alone makes this one of the most expensive dance clubs in the world and earns it a deserved place on the list. 
---
1. Pangaea Club (Singapore)
Which is the most exclusive club in the world? Pangaea in Singapore's Marina Bay Sands.
Believe it or not, you know where it is located. Marina Bay Sands Hotel is three towers with what looks like a boat sitting across the top of them. It is a sight to behold.
In the building, you get an uninterrupted sweeping view of the Singapore leg of the Formula 1 Grand Prix.
Shocking entry fees firmly place Pangaea at the top of the list of most exclusive night clubs 2020. Securing a table at Pangaea will require you to part with a nonrefundable $ 20,000.
The rest of the night is guaranteed to be closed with a hefty funds transfer between you and the club.
Needless to say, the most exclusive night club in the world is home to celebrity nightlife and some of the most extravagant and luxurious after parties. To date, there is no known dress code for the establishment. Considering the sums paid to get in, the dress code would not sit well with most. 
Source: Legit Newspaper
---
---